A  BIG Thank You to Everyone that Donated to our 1st PCOS Together Crowd Funding Appeal.
(this is now closed for donations)
We raised $250 that will go directly towards our Understanding Health Care in PCOS research program!
You may not realize this, but Canada is one of the worst westernized countries for supporting research as a portion of GDP… And PCOS remains the most misunderstood, undertreated and understudied disease in women.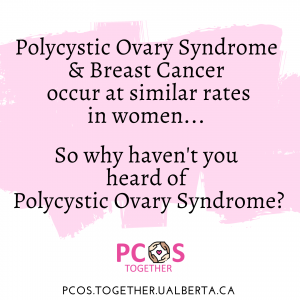 It's thought that up to 1 in 6 women may have PCOS, so it's quite possible that many women have it or know someone who does.