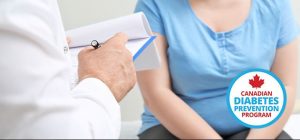 Women with PCOS are often have prediabetes and are at increased risk for developing diabetes. This opportunity to join a diabetes prevention program would be beneficial to women at high-risk with and without PCOS.
If you live with prediabetes or are at high risk of developing type 2 diabetes, then our no cost to you, personalized, program may be right for you.
Brought to you by Diabetes Canada, in partnership with LMC Healthcare and INTERVENT International, with valuable support from Dynacare, mdBriefCase, and McMaster University, this 12-month wellness program provides you with:
A personal health coach – you'll have regular telephone sessions to discuss your learnings, set personal goals, and guide you in making positive lifestyle changes
Online education modules, tools and resources
Health tracking to help you create small yet lasting changes
Monthly workshops to help you reach your goals
Ready to start living a healthier life? Find out if you are eligible to join.
This prevention program is being offered to participants in major cities in Southern Ontario, greater Toronto, Thunder Bay area, Ottawa, Gatineau, greater Vancouver, Vancouver Island, Abbotsford, Kamloops, Prince George, Dawson Creek, Nelson, Edmonton, Calgary, Winnipeg, Halifax, Dartmouth, greater Montreal and Quebec City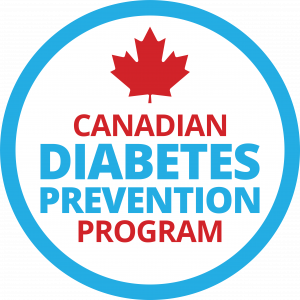 Canadian Diabetes Prevention Program Help prevent Type 2 diabetes - Refer Now! Now available in Alberta
A free, personalized, wellness program that empowers people to lead healthier lives and reduce their risk of developing Type 2 diabetes
*Eligible patients include those with A1c 6.0-6.4% and/or fasting glucose 6.1-6.9 mmol/l or score of >32 on the CANRISK tool (we will screen participants via a new blood test and with CANRISK)
Who should I refer?
People who are overweight, with metabolic disease, or with prediabetes (A1c 6.0-6.4% and/or fasting glucose 6.1-6.9 mmol/l) OR with chronic disease/diabetes risk factors (eligibility will be confirmed with CANRISK)
Where is it available?
The program is conducted entirely over the phone and the internet. The program is currently being offered in major metro areas in Ontario, BC, QC, as well as Edmonton, Calgary, Winnipeg, Halifax and surrounding cities. It will be expanding to other major cities across the country soon.
Refer now!
Note "CDPP" on the referral:
Please share recent labs results with referrals, if available.
Individuals can also self-enroll: www.lmc.ca/diabetes-prevention
Learn More:
Brad Lang
Project Manager, Diabetes Prevention Program
prevention@LMC.ca
1-855-610-3060